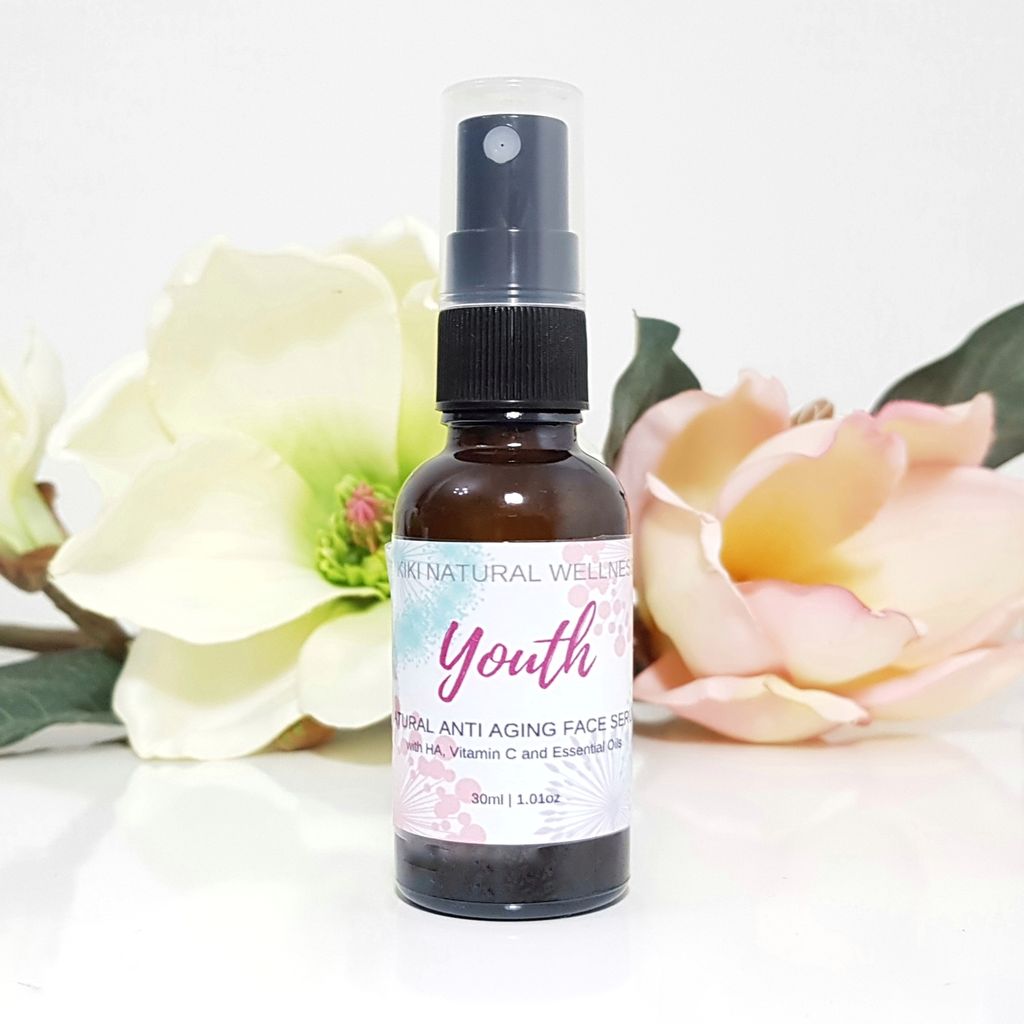 Youth Vit C and HA Face Serum
Description
Refine your Beautiful Skin Naturally with our Youth Skin Care range of products.
This miracle Youth Face Serum is a must in your beauty regime to dramatically reduce wrinkles, hydrate skin and slow the signs of aging. It is packed with two main age defying ingredients; Hyaluronic Acid and Vitamin C. This is the best combo ingredients that literally makes your face look years younger with just two weeks usage.
This serum is very suitable for when your skin is dry such as exposed in dry weather or air-conditioned room where the air tends to get dry. It miraculously quenches your skin thirst. Combo this face serum with our face oil for a deep skin repair. You will wake up with radiant skin the next morning!
Hyaluronic Acid works by binding to moisture. It can hold up to 1,000 times its weight in water, making it an excellent natural skin plumper. Hyaluronic acid helps your skin repair and regenerate itself after suffering from dryness, environmental stresses, or irritation.
Vitamin C penetrates deep into damaged skin, improves appearance of wrinkles and stimulates new collagen; a protein which makes skin appear plump and firm. Vitamin C also lightens pigmentation and brightens over all skin tone.
Ingredients
Aqua, Vegetable Glycerin, Hyaluronic Acid, Vitamin C, and a blend of French Lavender and Rose Pure Therapeutic Grade Essential Oils.
How To Use
Spray just a little on face after wash and thoroughly apply on skin. Wait until the serum fully absorbed into skin before apply face oil or face cream. Best used at night.
*Please store the serum in cool place and away from sunlight. Vitamin C in the serum can get oxidized if exposed to sunlight for a some period of time.
Weight
Available in 30ml, 50ml and 100ml.