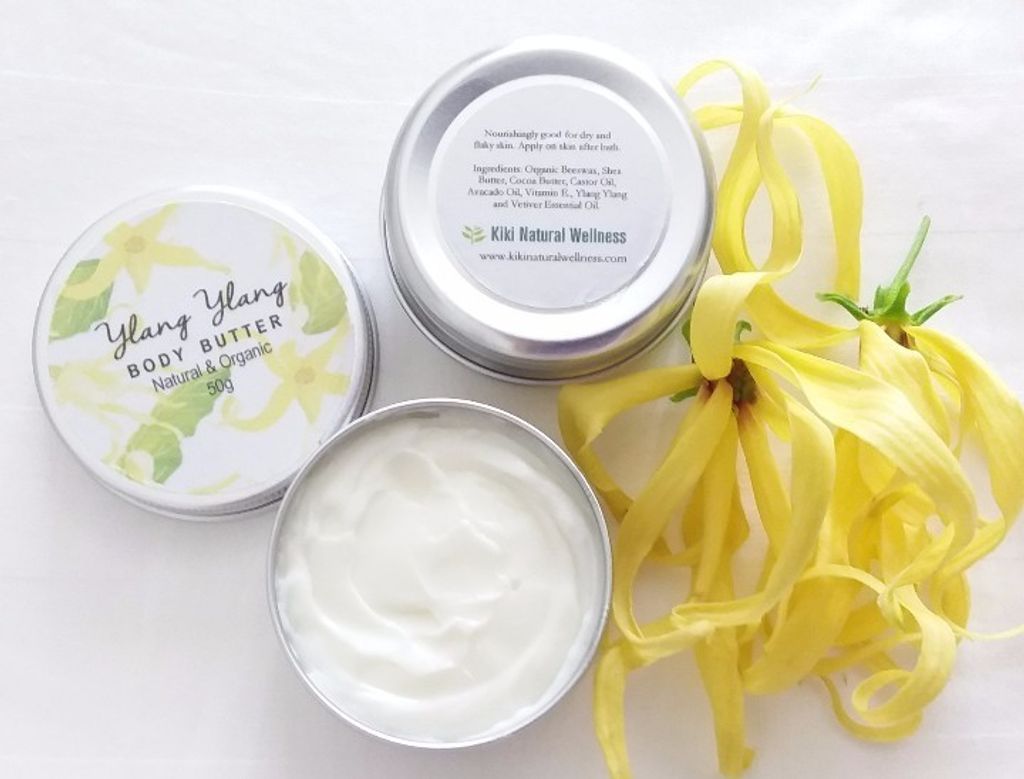 Overview
This joyful natural body butter is hydrating, nourishing and sensual. It is packed with powerful nourishing ingredients to heal and soothe skin problems. The sweet floral ylang ylang aroma will uplift your mood and brings up a cheerful feeling.
Ingredients
Made with Organic and Natural Beeswax, Shea Butter, Cocoa Butter, Castor Oil, Avocado Oil, and Ylang Ylang Essential Oil.
Shea Butter is rich in antioxidant Vitamin A and E which is important for improving elasticity and fighting free radical damage. It also helps to heal burns, sores, scars, eczema, psoriasis, and stretch marks.
Cocoa Butter helps to reduce dermatitis symptoms and creates a protective barrier and helps retain moisture.
Castor oil help to lock the skin moisture and keeps the skin soft and hydrated.
Avocado oil is has natural content of Vitamin A and E which work synergistically to improve skin condition especially for dry , dehydrated and mature skin.
Ylang Ylang essential oil is uplifting, promotes positive and cheerful mood.
Skin Type
Suitable for normal to dry skin.
Weight
Available in 30g, 50g and 100g.