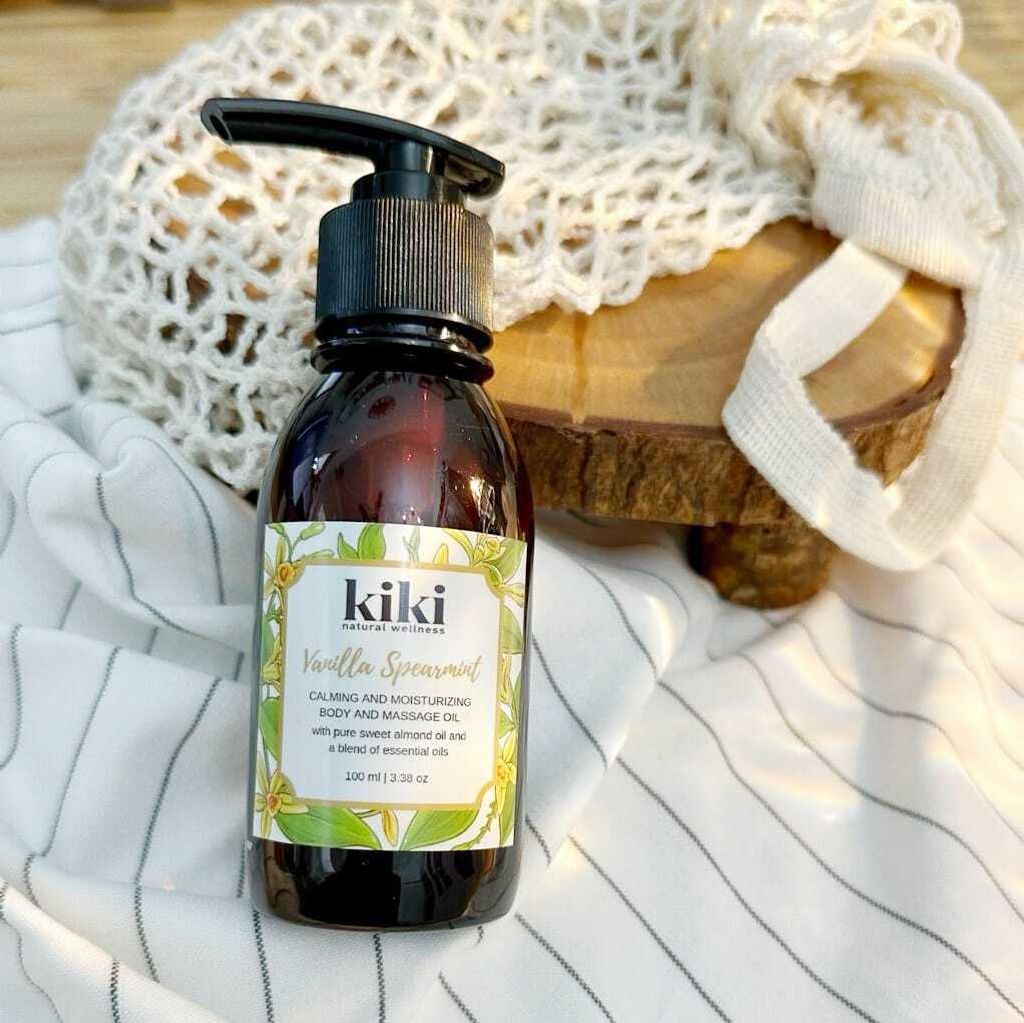 Vanilla Spearmint Body and Massage Oil
This sweet and refreshing body oil is made with pure sweet almond oil and a blend of vanilla and spearmint essential oils. Sweet almond oil is very nourishing and moisturizing to skin. It will leaves a silky soft feeling on the skin without any oily residue. The uplifting and sweet scent of essential oil blend is very therapeutic and calming.
Our product is made with all natural, cruelty free and skin safe ingredients. No mineral oils, parabens, synthetic and harsh chemicals that could harm your skin.
Use daily as moisturizer. Store in cool room temperature.