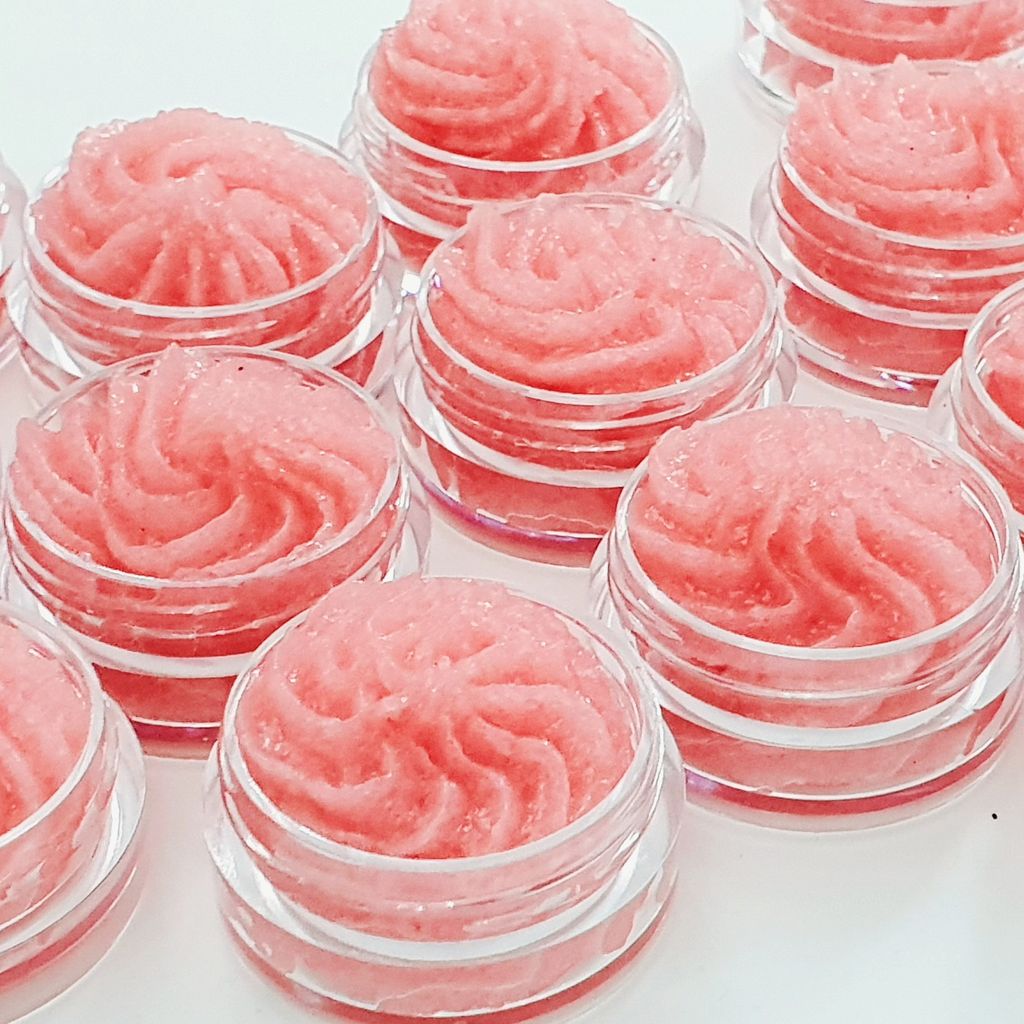 Strawberry & Cream Lip Sugar Scrub
This scrumptious whipped lip sugar scrub is made with natural and organic ingredients of shea butter, sugar, olive oil, beeswax and castor oil.
The natural sugar will gently exfoliate removing chapped, dead skin while the butter and oils in it will moisturize the lips making them soft and healthy. It will help your lip balm to further penetrate and re-balance the lip lipid layer. This lip scrub is great for dry and chapped lips.
Use your clean finger or a soft toothbrush or cotton swap to scoop a small amount (as needed) and gently apply on lips in a circular motion for two or three minutes. Wash with lukewarm water and apply lip balm after that. Can be used as required.
Since this is a natural product, best use within 3 months from the first usage (up to 6 months shelf life).
Store is cool place. Avoid contact with water.