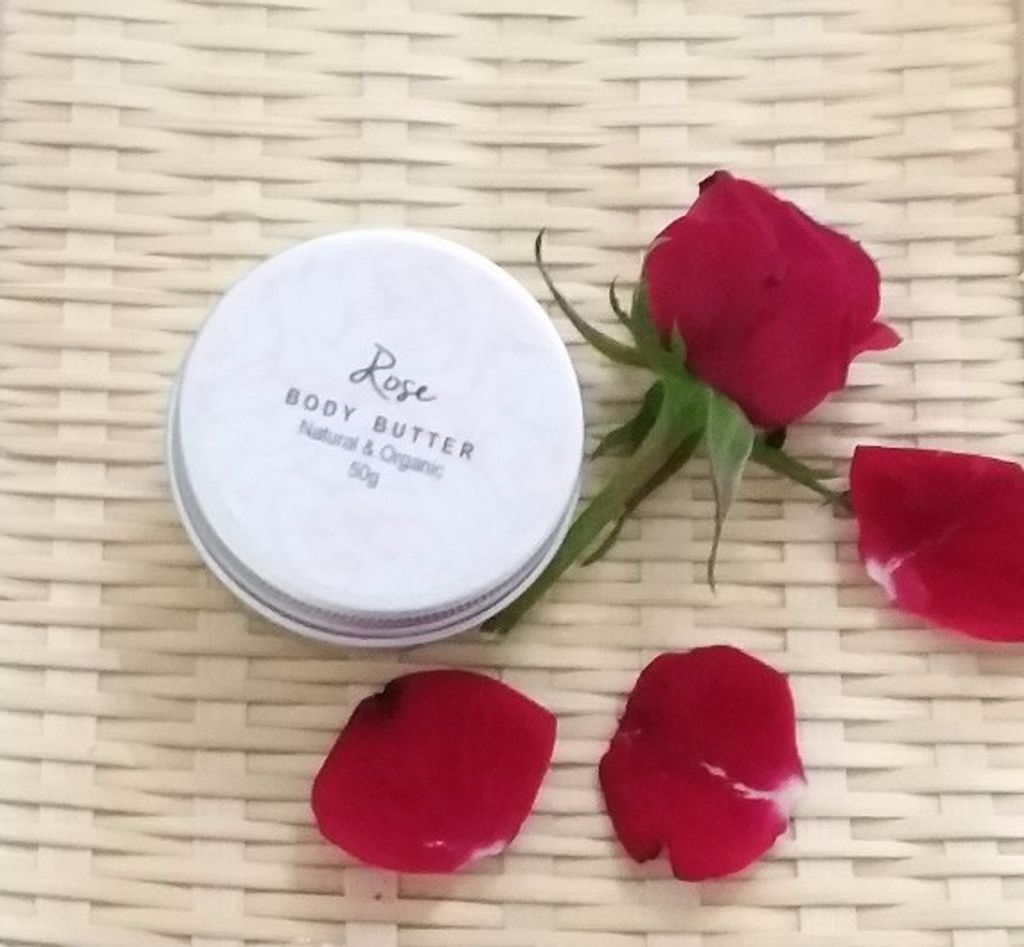 Overview
This sensual natural body butter is hydrating, nourishingly and rejuvenating all at the same time! The invigorating and lovely rose smell will make your skin glow and calm your mind.
Ingredients
Made with Organic and Natural Beeswax, Shea Butter, Cocoa Butter, Castor Oil, Avocado Oil, Vitamin E, Palmarosa Essential Oil and Rose Geranium Essential Oil.
Shea Butter is rich in antioxidant vitamin A and E which is important for improving elasticity and fighting free radical damage. It also healps to heal burns, sores, scars, eczema, psoriasis, and stretch marks.
Cocoa Butter helps to reduce dermatitis symptoms and creates a protective barrier and helps retain moisture.
Castor oil help to lock the skin moisture and keeps the skin soft and hydrated.
Avocado oil is has natural content of Vitamin A and E which work synergistically to improve skin condition especially for dry , dehydrated and mature skin.
Rose Geranium essential oil elaviates anxiety and balances hormone for better emotional wellness.
Palmrosa essential oil stimulates the production of new tissue so it is great for anti aging, scars, skin problems and wounds.
Skin Type
Suitable for normal to dry skin.
Weight
Available in 30g, 50g and 100g.