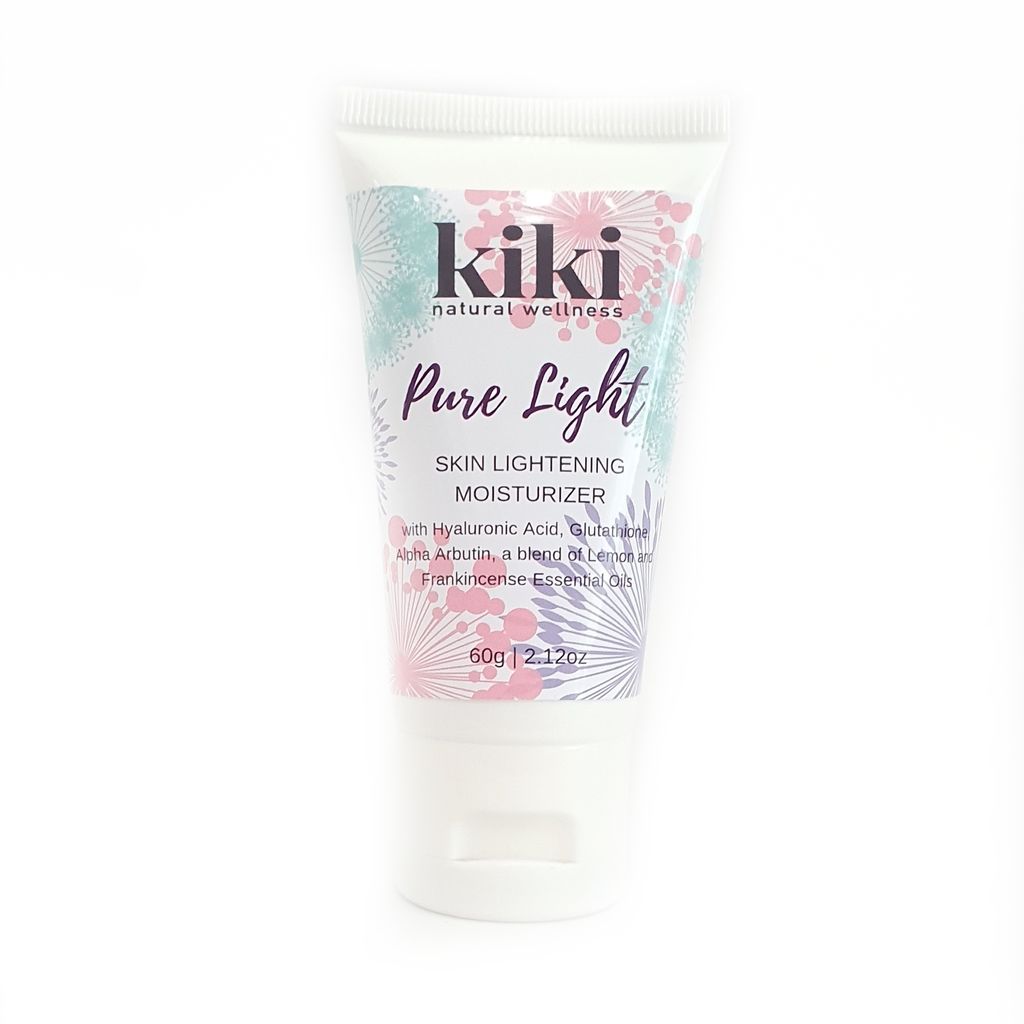 Pure Light Skin Lightening Moisturizer
Pure Light Skin Moisturizer is carefully curated with natural and plant based skin lightening ingredients such as Alpha Arbutin, Glutathione, Lemon Essential Oil and Frankincense Essential Oil. This formulation will naturally lighten dark spots, uneven skin tone and brings out your skin radiance.
Best use at night or with sunscreen when out during the day. Store in cool place.
Net weight 60g.