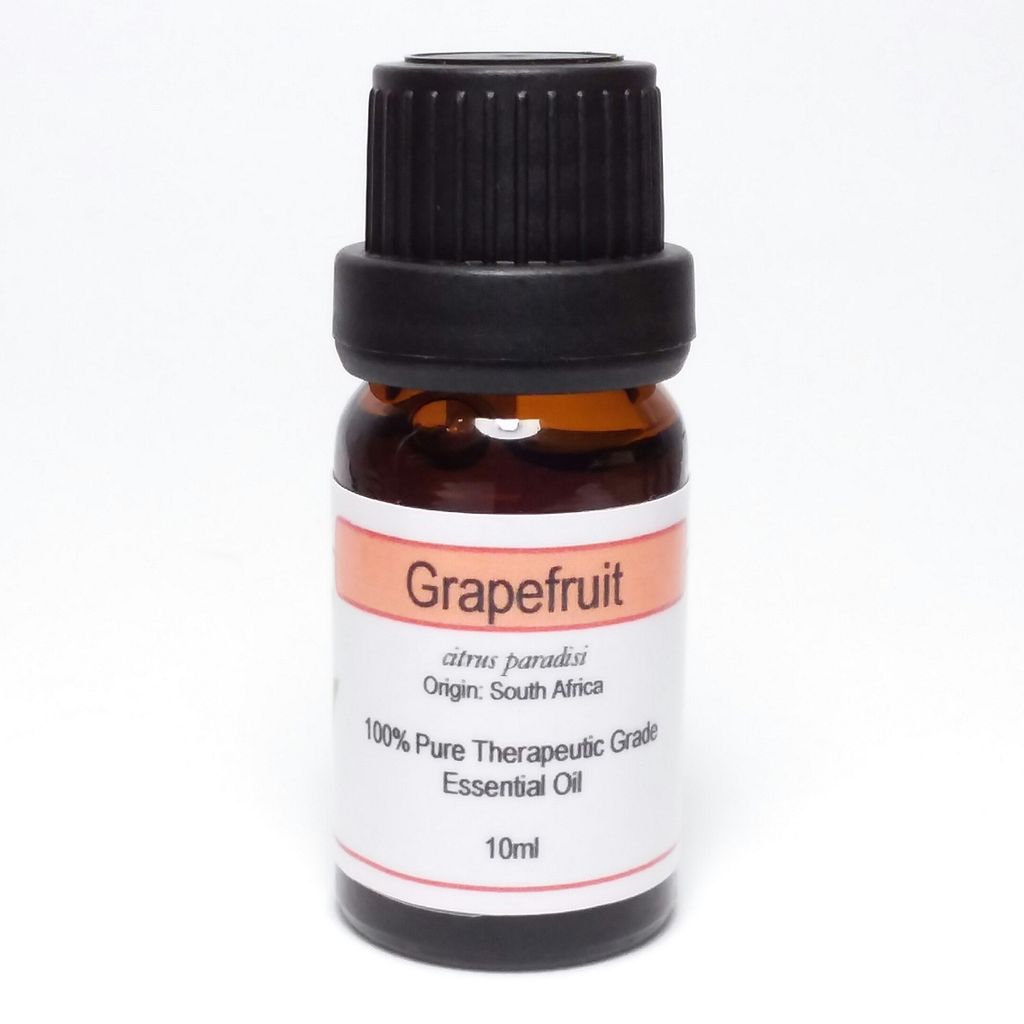 Grapefruit Pure Undiluted Therapeutic Grade Essential Oil, 10ml
Our Pure Undiluted Therapeutic Grapefruit Essential Oil is cold pressed from the rind of the red grapefruit, Citrus paradisii from South Africa. This essential oil is a lovely, deep red color with sparkling, fresh, light, slightly sweet, citrusy aromatics.
Red grapefruit oil has so many wonderful therapeutic qualities and is often used by aromatherapists to help as a lymphatic stimulant (especially for cellulitis, obesity, and water retention), an uplifting and reviving oil for stress relief, mental exhaustion, and depression (especially seasonal), an excellent tonic for oily skin, acne, and as a scalp stimulant and an agent for calming swelling, especially around ankles and joints.

At Kiki Natural Wellness, it is our mission and passion to find and provide you the highest quality therapeutic grade Essential Oils. We hope you love them as much as we do.