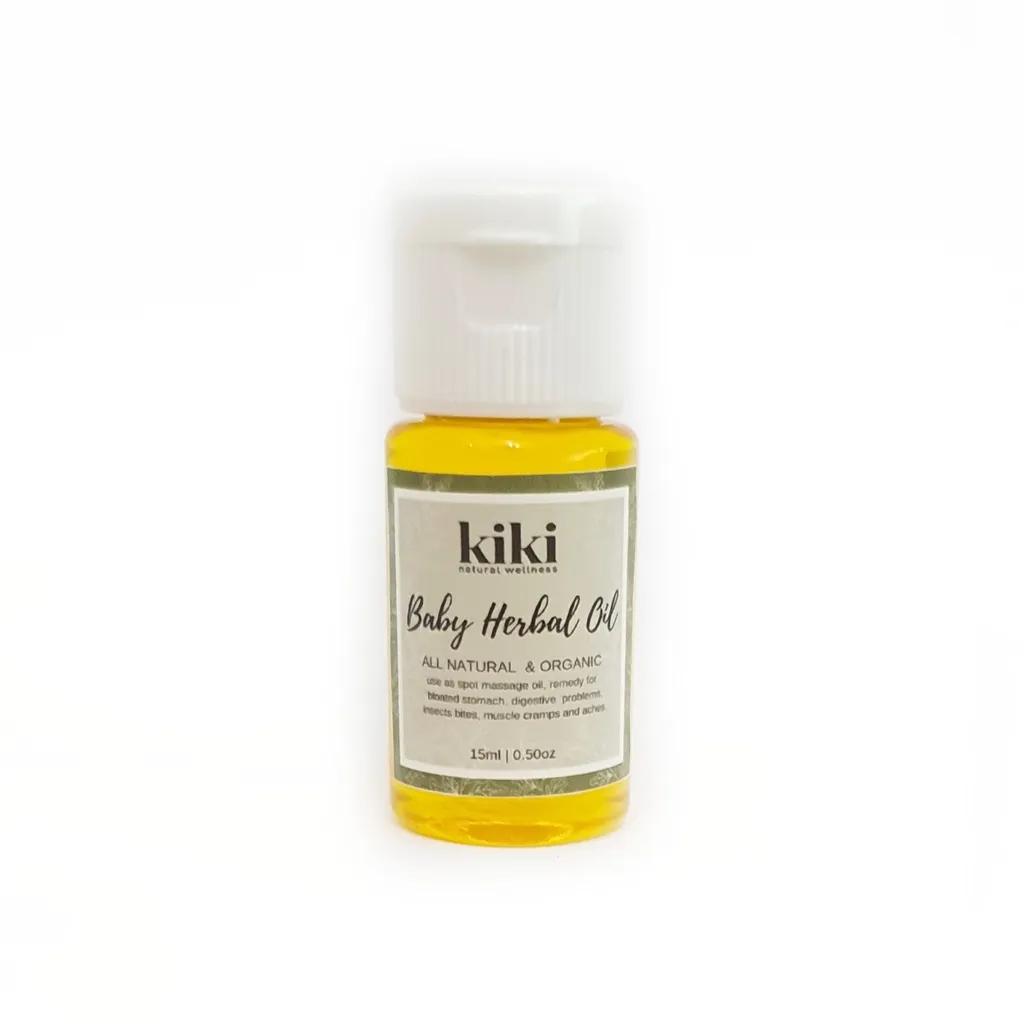 Our Baby Herbal Oil is used as a spot massage treatment to reduce stomach bloatedness, expel wind, relieve muscle and joint pains, reduce skin inflammation and itchiness due to insect bites, and provide comfort by warming up the body.
Massage on stomach, chest, back and baby feet as a spot massage treatment.
Made with virgin coconut oil, sweet almond oil and a special blend of sweet fennel, cinnamon, ginger, nutmeg, cajeput, citronella and peppermint essential oils.
Net weight 15ml.