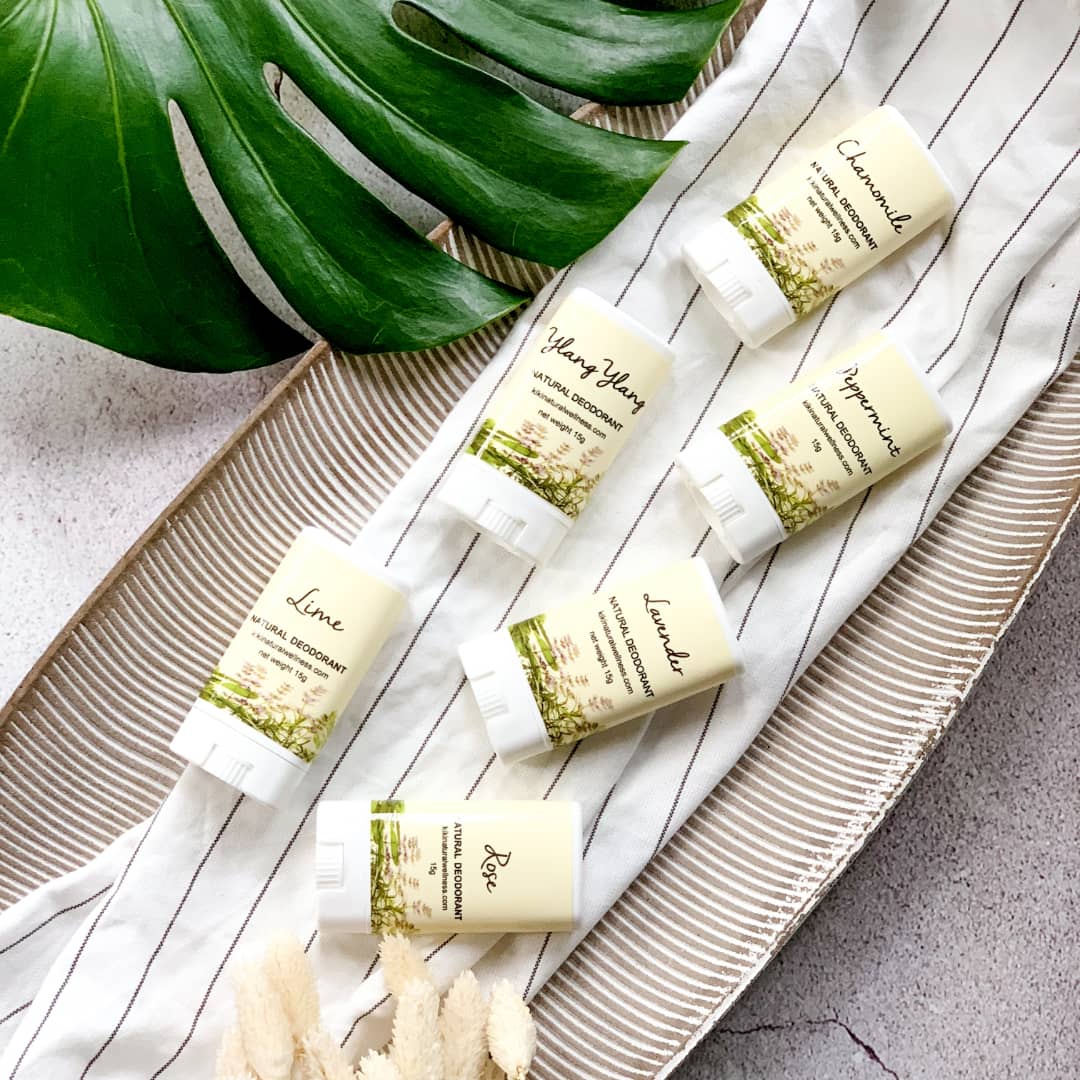 Our natural deodorants are made with all natural ingredients. No aluminum sulfates, parabens, mineral oil, harsh chemicals, alcohol, silicon, or any synthetic ingredients added.
These deodorants are the stick type which glides smoothly on the skin. They are made with pure and natural sources such as organic beeswax, shea butter, argan oil, arrowroot powder and our special blend of therapeutic essential oils such as french lavender, roman chamomile, lime, grape fruit, rose bulgaria, tea tree, rosemary, lemon and ylang ylang essential oils. We have so many selections; all proven effective that you could choose from.
Your armpits are designed to sweat. Unlike conventional deodorants or antiperspirants out there which plug the skin pores with silicon like materials to unnaturally prevent your armpits to sweat. In the long run toxins will be accumulated around the area and cause so many health issues such as hormone imbalance, lumps, cysts, infertality, and worst case breast cancer.
Our deodorants will let your armpit to sweat as intended to but our formulated ingredients in it will combat the odor by killing the bacteria that cause the smell and give you the lovely scent of essential oils in return. You will get the benefits of aromatherapy at the same time!
---